Today, this year the final day!
Use our sea You again, thanks.
Today, this year's all-day
It became.
Thus, greeted the new year's Eve also
It is thanks to OER the sea You for leisure guests.

From the heartThank.We would like.
The end of the yearUp to 5 pm today
It comes to.
Buy your product or not remain forgotten or raffle tickets
Once again, please review.
Happy new year,
1/4 (Thursday) 11,
Sales start.
Best wishes to everyone sincerely and best wishes
At last
Happy
New reports.
You sea staff,
[Ishihara Akane]
の
Marriage
Reports will be
Thanks for helping in the sea You graduated from high school and then
Ishihara was married this winter.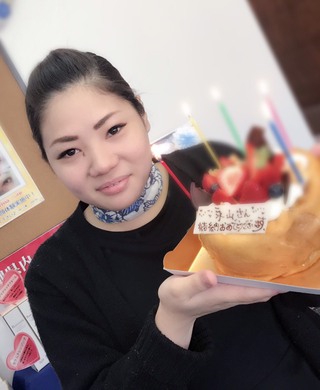 While we support many customers
Members of society
And as
Esthetician
And as
Women
And as
Daily growth we are.
Really, thank you
New Ishihara Akane also continue to thank you.
In it,
Wishing happy new year
Language
English
This page has been automatically translated. Please note that it may differ from the original.